The benefits of an IoT platform
Get a quote
GaraGeeks has a powerful IoT platform for the management of charging stations: this technology allows the collection and processing of data from stations and other devices.
Here are the benefits of this sophisticated dashboard: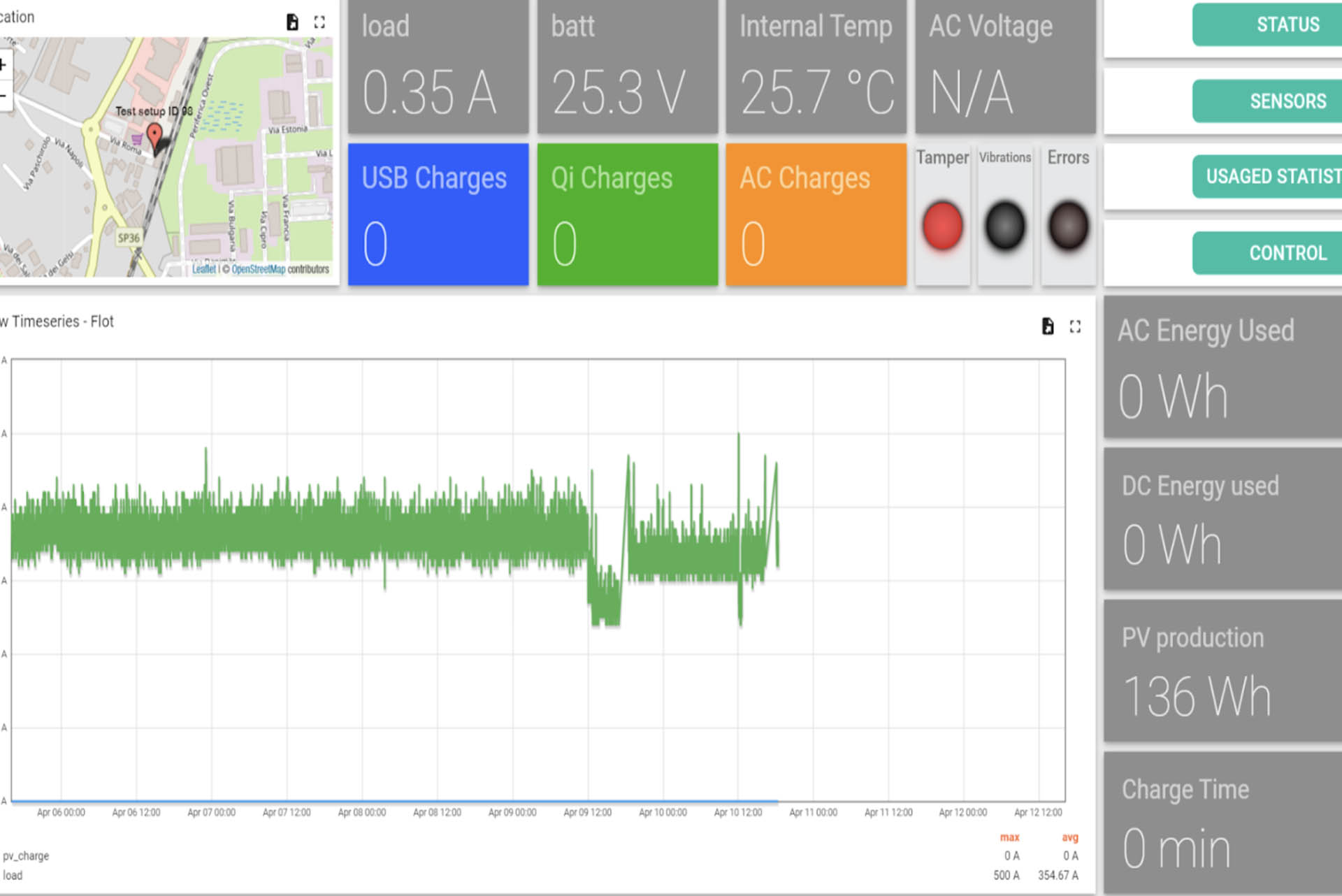 The IoT platform developed by GaraGeeks allows us to monitor all installations in a single interface. The dashboard allows you to view the data in real time, to obtain the usage history by customizing the view and offers the possibility of exporting periodic reports in PDF format.
Private customers can thus easily evaluate the return on investment and plan subsequent installations. Municipalities can immediately see the use of the installations as well as identify trends and study more effective administration policies.
The aggregate data provided by the dashboard are realistic metrics, which can also be used in marketing campaigns (e.g. quantity of CO2 not emitted, kWh of solar energy produced, etc.) and for institutional press releases. A true use of Big Data for communication and awareness of innovation and eco-sustainability.
The IoT platform allows you to remotely vary station programming, for example by setting certain switch-on and switch-off times also based on weather forecasts, or by enabling the service only on certain days and times. This allows for efficient control and great energy savings.
GaraGeeks products and solutions are designed to require very little maintenance, thanks to the absence of mechanical parts, the anti-vandal systems and – indeed – the monitoring dashboard. Photovoltaic systems and integrated systems are constantly monitored. As soon as the system reports an anomaly, it will be possible to intervene in a timely manner, ensuring an efficient service to all stakeholders involved.