Design, development and production of electronic boards
Get a quote
In Garageeks we internally design the electronic boards with the reference of the sector, Autodesk Eagle, and we create prototypes of boards also with SMT components, on single and double sided.
We make robust boards that withstand significant changes in temperature, humidity and environmental stresses.
We have experience in the production of batches of electronic boards with SMT components through companies equipped with pick & place machines, in addition to the design of systems for the rapid test of the produced boards ("testing jig" design, electrical tests, firmware for self-check).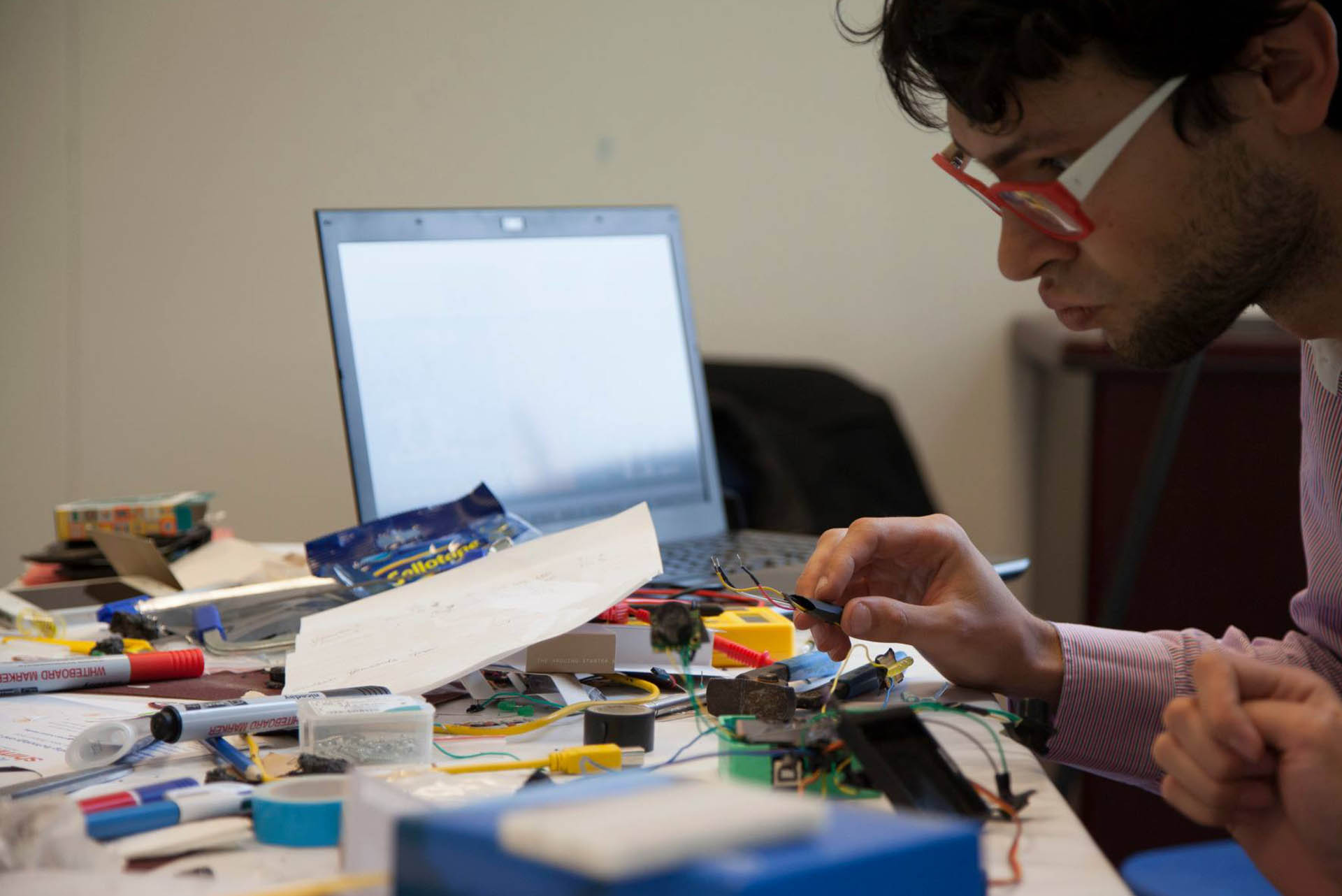 The advantages of relying on GaraGeeks for the design of electronic boards
Several customers have benefited from GaraGeeks' electronics design and development expertise.
Here are some examples of work done:
1) GaraGeeks was asked to create a prototype of an electronic device to be presented to a large institutional client. From the idea to the working prototype, GaraGeeks only needed 7 days. We followed the design of the product, the creation of the integrated circuit and the casing using 3D printing and laser cutting, the writing of the firmware and the front-end for remote control.
Go to the case study
2) GaraGeeks has developed a dedicated Bike Tracker for JRC, the Joint Research Center of the European Commission, taking care of both the hardware and the firmware. Thanks to special energy saving techniques, the autonomy of the internal battery is about 90 days.
Go to the case study