Design and construction of off grid photovoltaic systems
Get a quote
The solar photovoltaic system with storage (off-grid system) is the basis of all GaraGeeks charging stations. Thanks to the skills acquired in the electrical characterization of photovoltaic modules, we have developed specific know-how for the various technologies in the sector.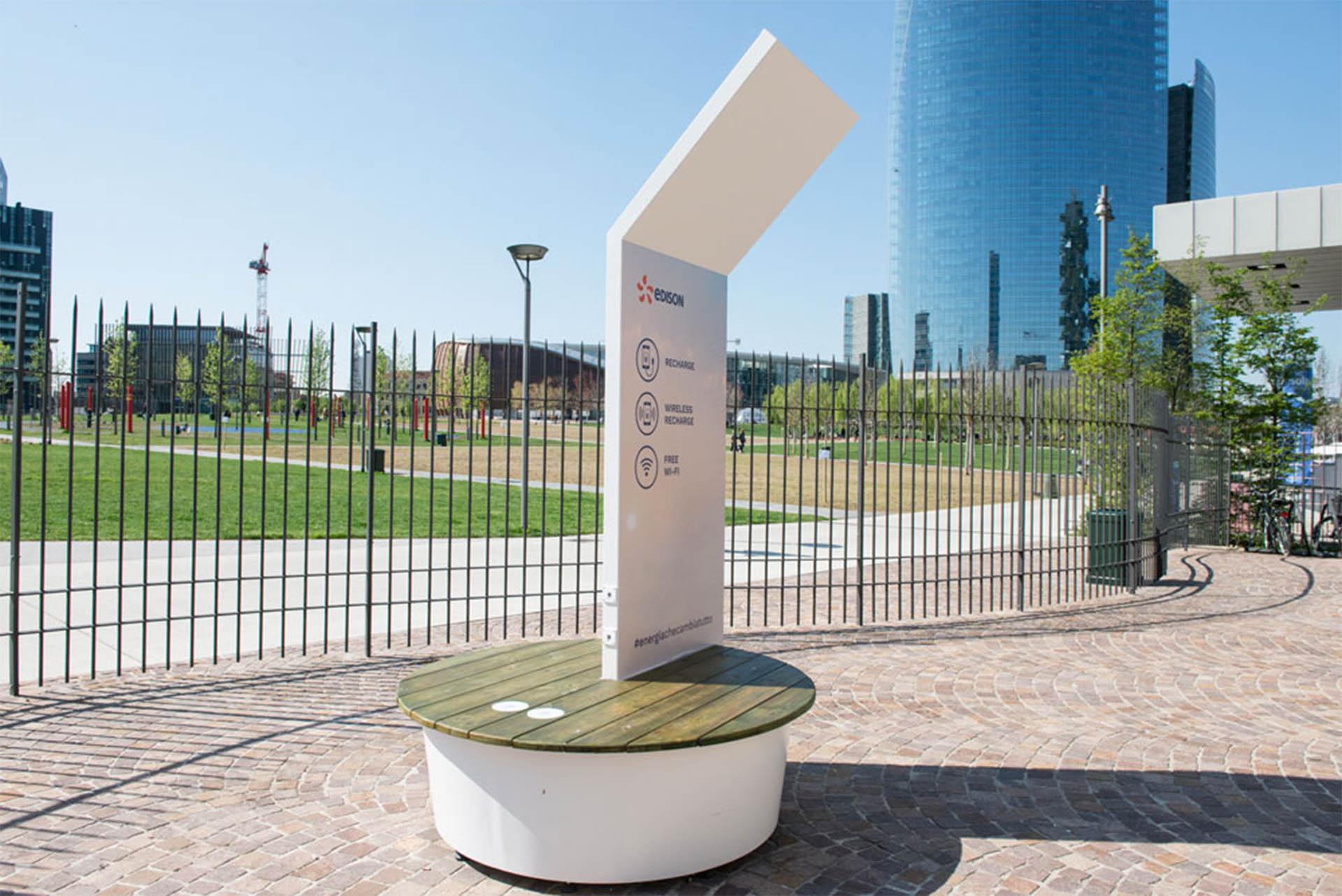 We design small off-grid systems that do not require connection to the electricity grid (up to 1.5kW of photovoltaic and load / 4.5kWh of storage). Typical areas of application may represent the electrification of lodges, boats or recreational vehicles, in addition to charging stations for light vehicles (e-bikes, scooters, scooters for the elderly, wheelchairs for the disabled), products that can be installed in public places.
GaraGeeks off grid photovoltaic systems can be remotely monitored and controlled with our remote control technology and equipped with waterproof AC 230V remote controlled sockets, USB ports with fast charging and Qi wireless chargers with fast-charge.
We support all the latest standards for fast charging of portable devices (USB-C PD, QuickCharge 3.0).
Our experience in the construction of off grid systems
An example of an important integration of an off-grid system created by GaraGeeks is the one developed for Edison, a company with which GaraGeeks has been collaborating for several years.
The project that has received the most media visibility is certainly SMART BENCH, an innovative smart charging bench for smartphones running on solar energy, which was also installed in several units during the Milan Design Week.
GaraGeeks technology concerns the photovoltaic and energy storage system, as well as electronics for remote control and telemetry with a portal to view data in real time, together with the reporting system, providing statistical reports for the entire duration of the events.
Go to the case study